We Engineer and Install Critical Service Thermoplastic Liner Solutions For Your Dual Laminate Tanks, Pipes, and Equipment
VANCOUVER, BC Canada
ABOUT US
International Leaders in Dual Laminate Design and Fabrication of Process Vessels and Piping Specialties
Superior Dual Laminates, Inc is led by longtime CPF Dualam and Prolite Plastics Ltd Engineers and Partners Guyle McCuaig, Greg O'Brien, Enrique Ginocchio and Ivan Tam. Having been Pioneers since the 1970's in Dual Laminate Design, Fabrication and Standards for 40 years in North America, Europe, South America and Asia we bring have one of the World's Premier Dual Laminate experienced teams in the Dual Laminate equipment business. Our successful innovations have revolutionized the corrosion equipment business and we remain an important contributor to the ASME RTP-1 Dual Laminate M-12 Appendix, The writing of the new ASME NM-3 Dual Laminate pipe appendix, The European CEN committees and the evolution of new Dualam technologies through the Materials Technology Institute MTI and The American Welding Society for Plastics.
Industries served include the Chemical Process Industry, the Electrochemical Sodium Chlorate and Chlorine Dioxide manufacturing business, and the Hydrometallurgy field. Our case history list reads like a Who's Who of industry leaders.
Over the years, Guyle and Greg made sure we kept firm to our Thermoplastic welding roots. We realized that expertise in welding was really the key to successful thermoplastic liners. Over the years we have been the first in our industry in North American with every type of welding from Flow Fusion of fluoropolymers to Servo-mechanical thermoplastic pipe fusion to Thermoplastic embedding of liner tube and are internationally acclaimed for several patents and techniques.
And in the partnership with Electro Chemical, the company has found the ideal ally to branch into the lined steel marketplace. A company who values craftsmanship and service as much as they do.
To learn more about the alliance between Superior Dual Laminates and Electro Chemical, please click here.
CORPORATe OFFICE
Unit #150, 1605 Industrial Avenue,
Port Coquitlam, BC
V3C 6M9
Canada
Ph: (604) 944-6260
Fax: (604) 944-8854
Piping facility
1621 Langan Avenue,
Port Coquitlam, BC
V3C 3Y9
Canada

Vessel facility
750 Broad Street,
Emmaus, PA 18049
USA
Ph: (610) 965-9061
Fax: (610) 965-2595
THE SDL DIFFERENCE
Thermoplastic welding and Fusion techniques are our everyday business in the shop and in the field
The AWS and CEN trained welders at Superior Dual Laminates are well-experienced and fully certified to apply a complete suite of thermoplastic liners- vinylchlorides, Polyolefins and Fluoropolymers to manufacture your Dual laminate tanks, pipes, and equipment. With our welding expertise, you can be assured our Lining solutions using thermoplastic sheet and Liner Tube Program using confidential SDL chemical bonding and multi-faceted fabric Embedding processes will deliver the quality, reliability, and longevity you expect.
Your frp equipment receives maximum protection and service life
Liner tube Piping program is not limited to any one material
We are one of the few manufacturers worldwide that can work with ALL the thermoplastic liner types. Most companies offer just a few, because it takes special equipment and training to use each type of liner. Superior Dual Laminates has made the investment and commitment to acquire the expertise to engineer and apply all types of thermoplastic liners to your Dual Laminate equipment and specialties

Don't settle for limited inventory and skill sets. Get any liner you need, all at the same shop!
PVC / UPVC , PVC-C / PP-B/PP-C , PVDF , ECTFE , PFA , PFA-M , PFA-F , ETFE , FEP
Internationals standards Metric, IPS and DIN standards
Wherever your company is located. However your engineering plans are specified. No matter what language you speak. Superior Dual Laminates can read your plans, create your liners, and deliver the corrosion protection you desire. We're equally comfortable running Metric and English computations. And we have a solid inventory on-hand to match European specifications.
Millimeters or Inches. We make them both work!
DUAL LAMINATE TECHNOLOGY PIONEERS
The team at Superior Dual Laminates has been blazing the tech trail for lined FRP equipment for over 40 years. We wrote the book on Dual Laminates. From new bonding and fusion techniques, to delivering the first vacuum-formed liners, to establishing QC protocols, Superior Dual Laminates continues to create the most effective techniques to improve your equipment's performance and service life.
Innovation. Delivered Daily.
The group at superior dual laminates has been protecting frp assets for over 40 years!
call 1-604-944-6260 to learn how!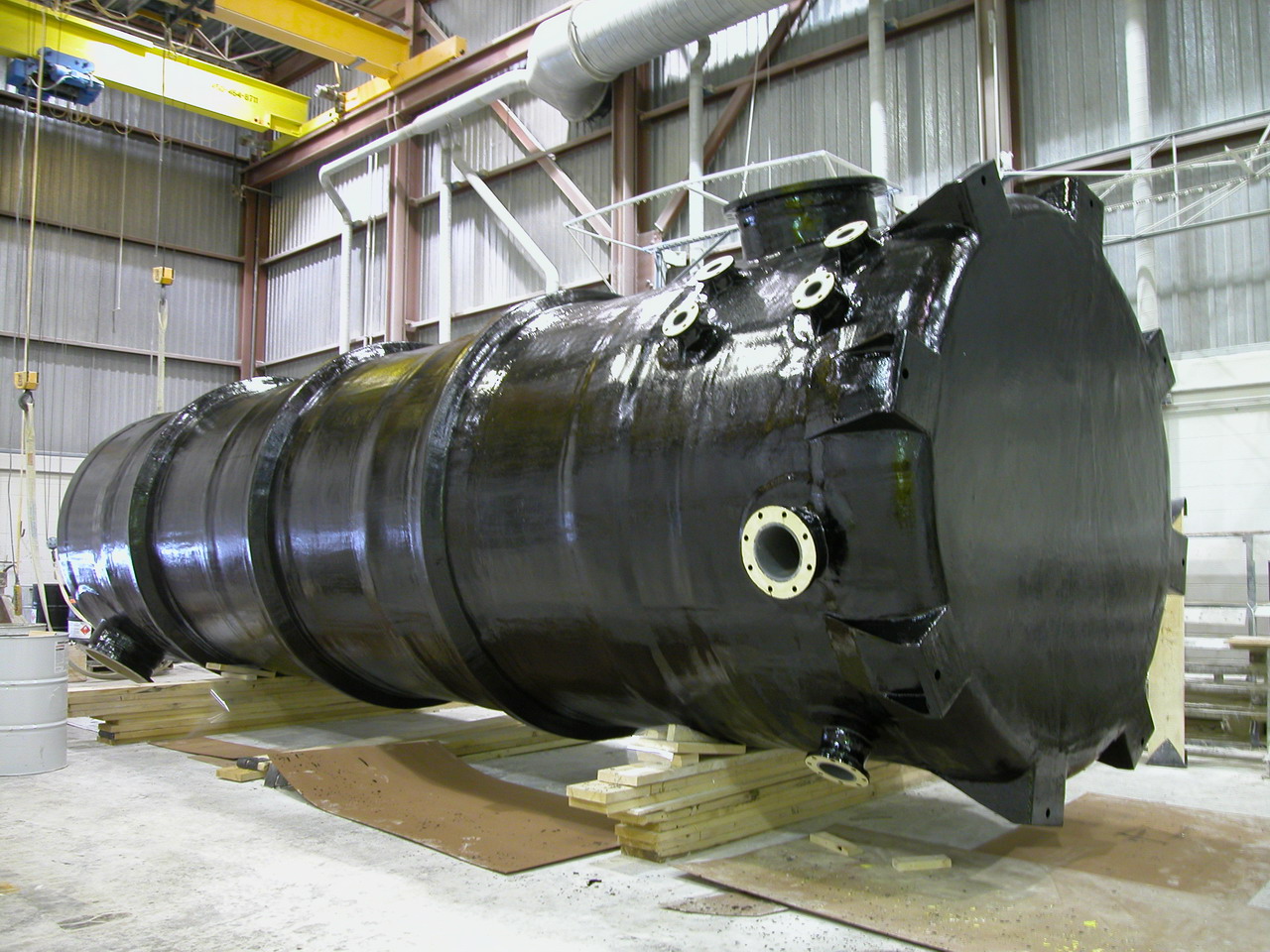 GLOBAL CONTACTS
WESTERN CANADA
Superior Dual Laminates Inc. – www.superiorduallaminates.com
Corporate Office
Suite #150, 1605 Industrial Avenue
Port Coquitlam, BC V3C 6M9
Canada
Contact: Guyle McCuaig
Phone: 1-604-765-2577
Email: guyle@sdlpipe.com
or
Contact: Steven Wong
Email: swong@sdlpipe.com
UNITED STATES
Superior Dual Laminates Inc. – www.superiorduallaminates.com
750 Broad Street
Emmaus, PA 18049
USA
Contact: Greg O'Brien
Phone: 1-570-241-1948
Email: greg@sdlpipe.com
eastern Canada
Troy Dualam Inc. – www.troydualam.com
4513 Ferguson Drive
Elizabethtown Industrial Park
Elizabethtown, ON K6T 1A9
Canada
Contact: Paul Habib
Phone: 1-613-345-0306 ext. 23
Brazil
Glastec – http://www.glastec.com.br
Rod. divaldo Suruagy – s/n, Vla 1
Polo Cloroquimico CEP: 57:.160-000
Brazil
Contact: Jose Antigonice Brito
India
ProTech SP- http://www.protech-sp.com
Unit No 118, Rajasthan Technical Center, 1st Floor,
Patanwala Indl estate, LBS Marg, Mumbai -86
India
Contact: Mr. Piyush Shah
Email: info@protech-sp.com
China
Chenghai Qingzhou Co. Ltd.
Chenghai Longdu Shantou City,
P.O. 515800
China
Contact: William Ng
Mexico
Vasitesa – www.vasitesa.com.mx
Mercurio No.34, Colonia Ensuenos
Estado de Mexico
Contact: Juan Carlos Arista
VENEZUELA
Kemtron - www.kemtron.com.ve
Av. Veracruz con Calle Cali, Torre ABA, Piso 5, Of.5-C,
Las Mercedes Caracas,
Venezuela
Contact: Orlando Cadena
Superior Dual Laminates Inc. Alliance with Electro Chemical
Superior Dual Laminates is delighted to announce that Electro Chemical Engineering & Manufacturing Company (Electro Chemical) has partnered with them.
Long known for its outstanding work in delivering fluoropolymer-lined steel tanks and equipment, Electro Chemical is very choosy when it comes to picking allies. They focus on outstanding workmanship and awesome customer care that extends beyond the installation of the equipment. If they were to ally with someone, it needed to be a like-minded company.
Fortune smiled, and they found one in Guyle McCuaig,Greg O'Brien, Ivan Tam, and their team at Superior Dual Laminates.
Now, with this partnership, chemical processing companies around the globe have a single resource to tap for ALL their lined equipment needs.
Imagine . . . no more multiple FRPs . . . no more culling through dozens of 10-pound proposals . . . no more having to integrate engineering solutions from 4 different providers onto your job site. No more figuring out who to call to service the equipment 3 years from now!
TANKS & PIPING, THERMOPLASTICS & FLUOROPOLYMERS
ALL UNITED IN A SINGLE ENTERPRISE
TO SERVE YOU, THE CHEMICAL PROCESS INDUSTRY
MORE EFFECTIVELY.
A SINGLE CALL
CAN PROTECT YOUR PIPES AND TANKS
FROM CORROSIVE CHEMICALS!
CALL 1-604-944-6260 TO LEARN HOW!